Seasonal
Living and working in Wisconsin means you never know what will come our way in terms of the changes in our weather. In the recent past, we've had quite the extremes. Keeping your building warmer in the winter and cooler in the summer is something we can help with in the door department. Here are some tips and ideas to keep in mind when preparing for the seasons.
---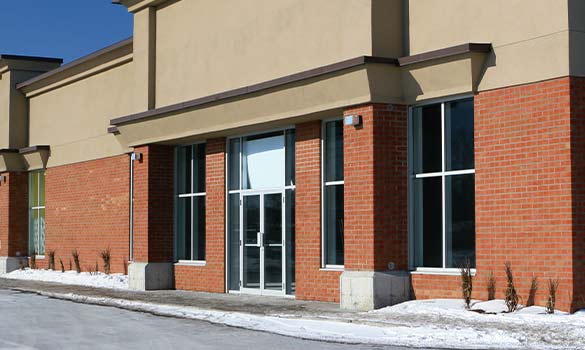 Winter
Inspect and add weatherseals where needed. The best way to determine needs is to do a perimeter check from the outside and look for any damage or worn seals. On an interior walk-through, look for any light coming through the perimeter of your doors.
Add air curtains to exterior doors - air curtains allow free flow of forklift and pedestrian traffic with only a controlled burst of airflow separating the inside and outside temperatures. Please note that these do not work as well with big building pressure differential but in the right application, they can be the perfect solution... especially combined with a high-speed door.
Replace a conventional door with a High Speed Door system. These doors are built for speed (some move over 100" per second!) and performance and are designed to take a hit and be put back into operation, thus avoiding any added downtime. Let us do a survey to determine the investment payback.
Add automation/timer to keep your doors closed as much as possible.
Replace a steel pedestrian door with an FRP/Non-corrosive door and frame system. With the amount of salt thrown down in Wisconsin every year during the winter months, it's no place for a steel door system. Feel free to ask about our customer list of FRP believers!
---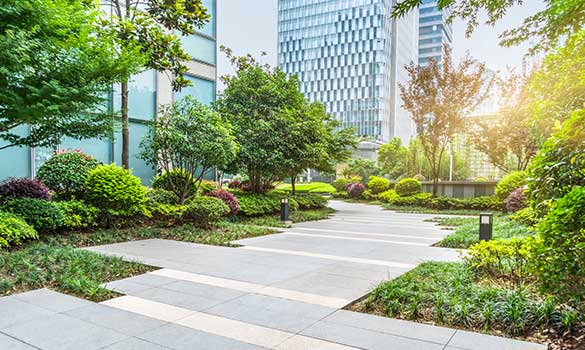 Spring
Spring is a good time to do an after-winter inspection of all your door systems. We offer preventive maintenance, which can prevent major issues by catching a small hinge crack, cable fray or worn bearing before a door completely breaks down.
Spring is a good time for our schedule to have your fire doors tested. Fire doors are mandated to be inspected/tested annually. Ask about our fire door program.
If you are a school/educational facility, this is a good time to PLAN FOR SUMMER PROJECTS. Lead times get long for some products, so if you need them done during the summer, it's wise to order ahead, and schedule for June-August. Be the first on the list!
---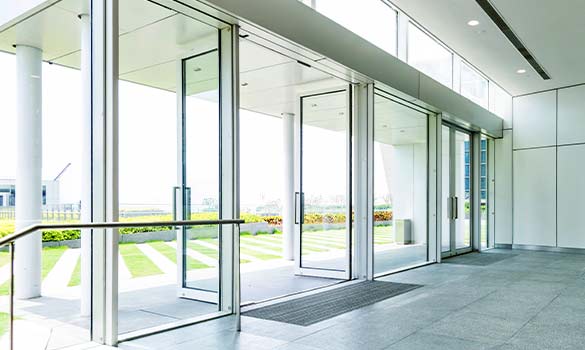 Summer
Think about projects that require doors to be wide open (complete replacements, dock leveler and overhead door preventive maintenance, threshold replacements, major door component replacement. These are best to do during the milder months.
Are your people always opening the doors of the building for ventilation? We can help with bug-control and security! We have screen doors for overheads and pedestrian doors, as well as gates and security grilles to keep your building safe while doors are open.
If you have a climate controlled building, high-speed doors, air curtains and automation all help in the warmer months to keep your building cool.
---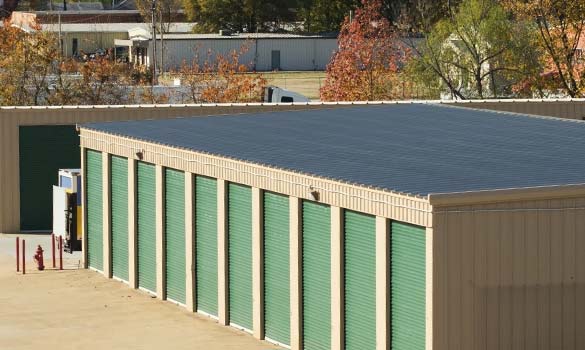 Fall
Early fall is a good time to prepare for winter and get some preventive maintenance done. This way, if major items are discovered, parts can be ordered and installed before the dead of winter arrives.
Refer to the winter weatherseal check above, in preparation for the winter months.