Estimates & Consulting
With a full staff of estimators and sales consultants, we can meet with you to survey your site and make recommendations as to the best solution for your needs. Our service technicians are also equipped with inspection/take-off sheets to bring important information back to the office for analysis, cost estimation and proper recommendations.
---
CORE 4 Approach
The CORE 4 represents how we approach every job and every application we quote for a customer. We look at these 4 core areas and make sure we hit them all. It is important for the overall long term solution to be safe for your team and your visitors, that it is secure and your valuables are protected, that it performs at its optimum capacity and like you expect it to and that it takes the least amount of energy to make it operate. By keeping a watchful eye on these four areas, it will be a win-win.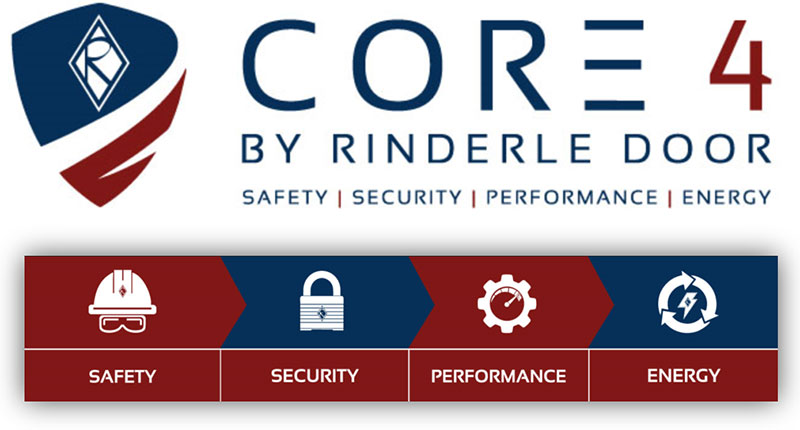 Phone Advice & Technical Support
If you have a simple question or need advice on what course of action to take regarding your situation, our helpful inside office team will do their best to assist you over the phone, or direct you to a location on our website to find the answer.
If we can't find it, most likely, it doesn't exist. In the past 25+ years, we've accumulated many resources to find odd products, parts, wiring diagrams and manuals. We've created quite a large reference library to draw from. In some cases, if it doesn't exist, we can create something custom for you.